New Radiance Cosmetic Centers is Proud to be a CoolSculpting Diamond Level Certified Practice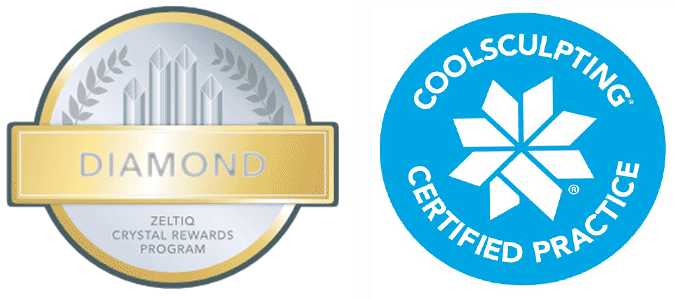 What does it mean to be a CoolSculpting Diamond Level Certified Practice? It means we have the experience to get you the CoolSculpting results you desire. It means we have the latest equipment to take advantage of the most recent advances. It is the highest achievement level and awarded to only a few practices.
Why is it important? It means New Radiance Cosmetic Centers performs more CoolSculpting treatments than most places do. CoolSculpting practices can't obtain the Diamond Level status without performing over 800+ treatments in the past 3 months. Diamond Level means you get amazing, safe and affordable results with CoolSculpting at any of our four locations!
Request a Free Consultation with a CoolSculpting Specialist and Get 25% Off + $750 in Free Bonus Treatments:
About New Radiance Cosmetic Centers
New Radiance Cosmetic Centers are dedicated to bringing you the most complete and advanced selection of cosmetic and aesthetic procedures in Fort Lauderdale, Palm Beach Gardens, Port St. Lucie, Wellington, Florida. New Radiance Cosmetic Centers' talented and experienced staff includes top cosmetic physicians, PA's, ARNP's, CME's and estheticians. We boast the most advanced technology in non-invasive body contouring and skin rejuvenation. We also sell health and beauty products that complement our quality cosmetic services, from skin care to energy boosters and weight management products.
Our vision is to be the premier facilities in the area providing state-of-the-art non-surgical and surgical cosmetic treatments at reasonable costs in a comfortable spa atmosphere. With so many available options, we partner with you by providing a free consultation. During this session, you will learn about options that are right for you during a one-on-one session with a specialist. Let New Radiance Cosmetic Centers assist you in accentuating your inner beauty by seeing a younger you!