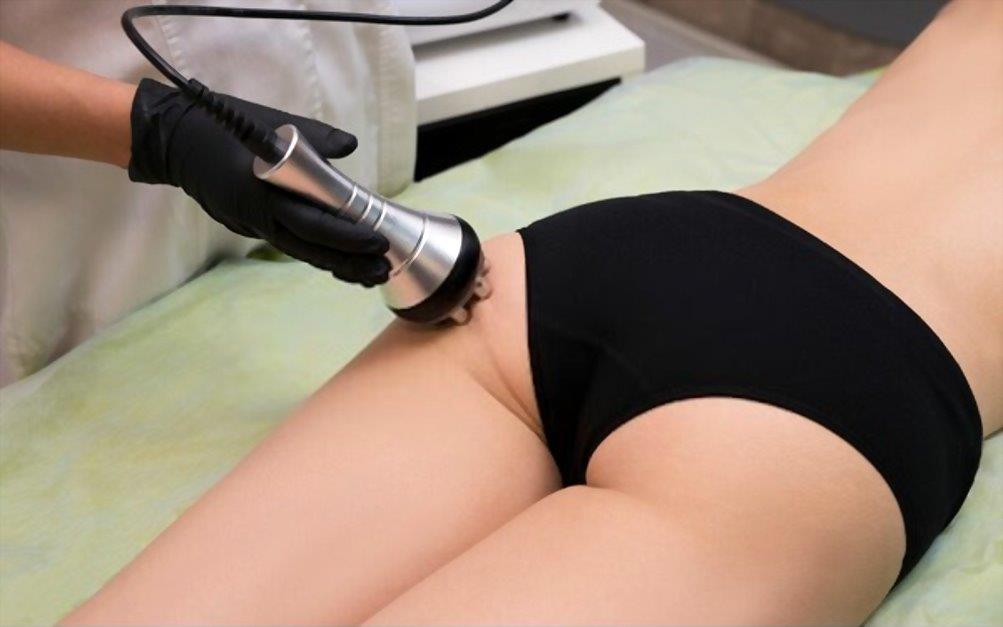 Whether you want to look your best for the summer, a special occasion, or to just simply feel good, stubborn fat deposits in the lower buttock area, also known as banana roll fat, can make it feel impossible to achieve your objective. In fact, even with a proper diet and exercise, it can still be difficult to obtain the results you want on your own. However, the latest advancement in technology, called CoolSculpting, helps easily and safely remove banana roll fat for effective results you can be proud of. 
What is Banana Roll Fat Removal?
Banana roll fat removal uses a procedure called CoolScuplting to significantly improve the appearance of the lower buttocks. 
CoolSculpting is a noninvasive cosmetic procedure that uses extremely cold temperatures to freeze fat cells in the body, which causes them to die. They are then naturally released from the body within a few months following the procedure. 
During the procedure, an applicator is applied, on top of a gel pad, to the area of concern using vacuum suction. The applicator then goes to work freezing the fat cells as the vacuum suctions to the skin and the fat, while you simply sit back and relax. 
You would be relieved to know that there is no pain or anesthesia involved with CoolSculpting, which provides a great alternative to liposuction. Since liposuction requires incisions and suction tubes to be inserted into the area or areas to be treated, it is a painful procedure which also runs the risk of infection. It also often requires long recovery times.
With CoolSculpting, there is no pain or anesthesia, so patients can resume their regular activities, including exercise, soon after receiving treatment. In fact, during the procedure, patients simply feel very cold sensations in the treatment area, which usually go numb after about 5 minutes. Since the applicator also includes a vacuum, patients may also feel a slight pulling and tugging of the skin as it sucks the skin into the applicator. 
CoolSculpting is already being used to treat many problem areas in the body, including the thighs, love handles, excess belly fat, and more, and now it can even be used to remove fat from the banana roll, or the little roll of fat located just under the buttocks, as well. This area underneath the buttocks, as well as the thighs, tends to store fat, which can be difficult to remove, even with regular exercise, which can put a real damper on your dream of having the perfect backside. 
However, with CoolSculpting, New Radiance assures you that it is possible to achieve your goal and experience results in as soon as the first treatment. In fact, some patients reported losing up to 1/2″ of fat after just a 30-minute treatment. However, it can take up to 12-16  weeks to see the full results. 
Why Go For It?
CoolSculpting is proven safe and effective for noninvasive fat removal by the FDA. It is also scientifically proven to provide noticeable and long-lasting results, so you can feel confident choosing it as a noninvasive alternative to liposuction that is guaranteed to work and without the pain and risks of liposuction. 
Who are Good Candidates for CoolSculpting?
Ideal candidates for CoolSculpting are typically people with good skin elasticity and targeted fat deposits that are seeking a noninvasive fat removal procedure with no or little downtime. Meanwhile, patients with more widespread fatty deposits often benefit more from an aggressive form of fat removal, in which case they may be better candidates for liposuction. 
When chosen properly, CoolSculpting has been shown to provide impressive results that many patients are extremely pleased with. 
Are There Any Side Effects?
Unfortunately, some patients do experience side effects with CoolSculpting. However, these side effects usually tend to be minimal and don't last for very long. 
Some of the most common side effects reported by patients include numbness, tenderness, stinging, redness, bruising, and sensitivity in the treated area; however, it is not uncomfortable enough to cause downtime. In fact, as stated previously, after a CoolSculpting procedure, it is safe for patients to continue their regular activities, such as working, exercising, and walking. They can also do so without the restrictions and limitations associated with more invasive fat removal procedures. 
When you choose the best CoolSculpting to remove unwanted fat from the banana roll, a typical treatment may last between 30 to 60 minutes, depending on the area or areas being treated, so plan accordingly. You may also require anywhere from one treatment to various treatments to receive the results you desire. Your treatment will also begin with an initial consultation where the certified professional will provide you with a general idea of the outcomes to expect for best results. 
Find Out If You Are The Right Candidate For CoolSculpting?
If you have been wondering are you the right candidate for this? Then take this quick evaluation test to determine your candidature. 
You can easily request a FREE consultation with one of our specialists at New Radiance. We serve clients in Palm Beach Gardens, Fort Lauderdale, Port St. Lucie and Wellington, Florida. Read what our clients have to say about us. 
You can read about our results here. Or if you are looking for answers to some frequently asked questions, you can read about them here. 
At New Radiance, You Can Get Exclusive Discounts On CoolSculpting. You can get up to 25% off + $750 in Free Bonus Treatments. So, get your Free consultation today and get ready to accentuate your inner beauty with a younger you.